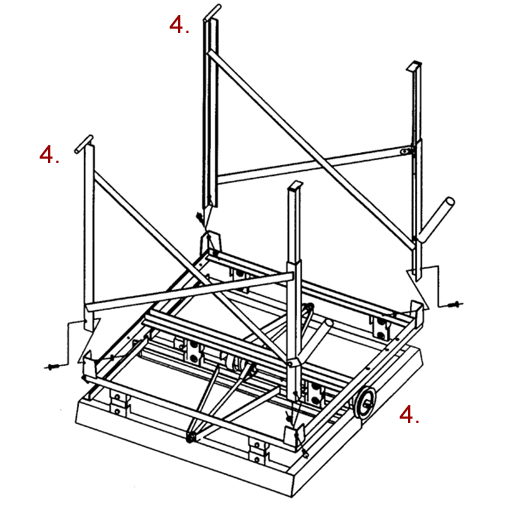 Uprights/Supports
1. Remove box cover and all screener components except the Main Frame.
2. With Main Frame lying inside box, upside down, insert Support Leg Frames one at a time and fasten with 5/16 bolts provided.
3. Tighten Bolts securely with a 1/2″ box wrench.
4. Be sure Axle side of Support Leg Frames are on the opposite side of Motor Pulley.